Ep.49 –Fluent in Creed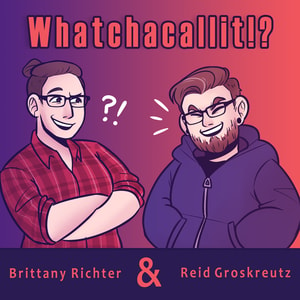 Britt and Reid catch up and talk about their weekends. Including old people give away money, Britt having a crush on Reid's grandpa, Dr Oz texted Reid, and so much more!
Content Warning: We briefly discuss Britt taking some ICE Bystander training and also talk about a recent incident near where Britt lives. If this is content you may find upsetting or triggering, please skip this part of our conversation. This begins at 00:08:53.269 and ends at 00:12:09.861s.
Cover it up: Reid's pick: Candy by Mandy Moore, covered by Slick Shoes here
Britt's pick: Rosanna, covered by Weezer here
Trailer Break: Watch the trail for Doctor Sleep here
Show artwork by the wonderful Ross Gerson.
Special thanks to Lunar Light Studio for hosting us!
This podcast is powered by Pinecast.