Ep.47 –Hi, so baby heads?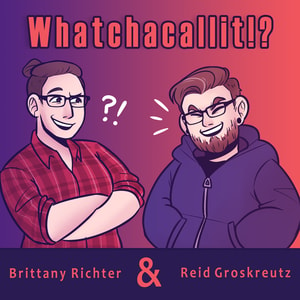 This week Britt is joined by the delightful Valorie of the Animation Appreciation Club podcast. Val has graciously stepped in – and absolutely crushed it – as guest co-host while Reid is recovering from his recent move.
Watch the Batwoman trailer here.
Follow Valorie on Twitter. Follow Animation Appreciation Club on Twitter and check out there episodes here.
Show artwork by the wonderful Ross Gerson.
Special thanks to Lunar Light Studio for hosting us!
This podcast is powered by Pinecast.