Ep.50 –Return of the StarWars Banter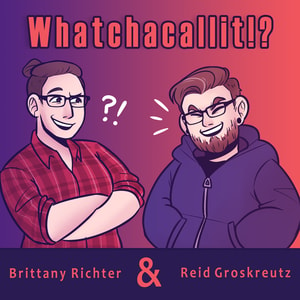 Websters dictionary defines comedy as… Hey wait! This isn't an award show where we have to fill for time.
This week Britt is joined by the astonishing Andy of Ending Pending. Andy graciously jumped in to guest host this episode while Reid is out on paternity leave.
Show artwork by the wonderful Ross Gerson.
Special thanks to Lunar Light Studio for hosting us!
This podcast is powered by Pinecast.