Ep.43 –Aunt Sue visits Chicago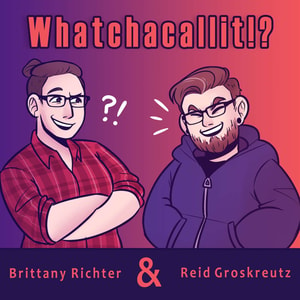 As Panic! At the Disco once said, "Oooh it's been so long. We're so sorry we've been gone." Although we weren't busy writing songs for, you.
This week Britt and Reid get together over Discord to discuss what they've been up to, and what they've been watching.
Check out: Funny or Die - Under a Rock with Tig Nataro here. Dora and the Lost City of Gold here.
Show artwork by the wonderful Ross Gerson.
Special thanks to Lunar Light Studio for hosting us!
This podcast is powered by Pinecast.