Ep.51 –Yank it, huh?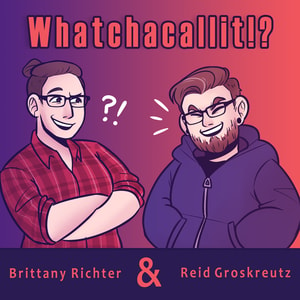 This week Reid and Britt catch up as Reid returns from his paternity leave. They discuss playing "poop or chocolate", Tillie bites the mic, the Mandalorian, and more.
Watch the His Dark Materials trailer here.
Show artwork by the wonderful Ross Gerson.
Special thanks to Lunar Light Studio for hosting us!
This podcast is powered by Pinecast.