Ep.51 –This is a no pants question!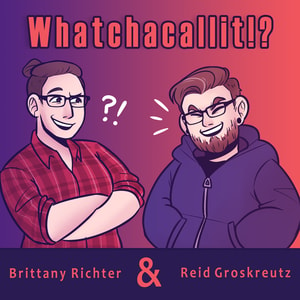 This week Britt is joined by the fantabulous Lillie Blue Lennox! Blue dropped in to co-host this episode while Reid is out on paternity leave. Some of the topics covered in this episode are kitties, gender fluidity, religion, and more.
Trailer Break: Watch the trailer for The Lighthouse here.
Hear Blue be awesome on the podcast Badvertising and follow her on social via the following links: Twitter Twitch SoundCloud
Show artwork by the wonderful Ross Gerson.
Special thanks to Lunar Light Studio for hosting us!
This podcast is powered by Pinecast.