Ep.53 –Flish & Flash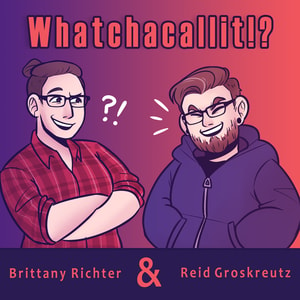 Something feels a little off... Ope! There it is. A game-playing, pants-wearing, sex-millionaire hydra wandered into a wormhole and popped itself into our feed.
Welcome to the 2020 Lunar Light Studio Galaxy Warp! A network-wide April Fools Day special event. You'll find your favorite hosts from around the Lunar Light Studio network, taking each others shows over.
This year Whatchacallit!? is hosted by the fantastic Joe, Terrance, and Ray of Gaming: New Horizons. Special thanks to Pancake the Pod-cat for their brief appearance.
Watch the trailer for The Green Knight here.
Listen to "I Will Survive" as covered by Cake here.
Show artwork by the wonderful Ross Gerson.
Special thanks to Lunar Light Studio for hosting us!
This podcast is powered by Pinecast.