Ep.27 –Ope!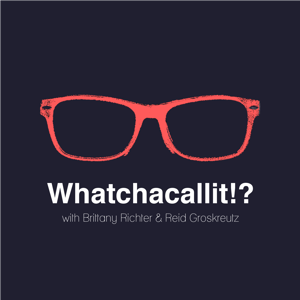 We are once again coming to you direct from Brittany's house. The kittens are back and just as cute.
This week we recap our experience at the first ever Earp-A-Palooza. We gush about getting to meet and talk with the talented and fantastic Lora Innes, being added to a rad new podcast network, midwest mom voices abound, and more.
Check out Lora Innes' art and find her social accounts on her website.
Follow us on Twitter @whatchacallitpc.
Follow the the Lunar Light Studio network on Twitter @lunarlighthq.
This podcast is powered by Pinecast.